COLAISTE NAOMH EOIN, INIS MEÁIN – AN EDUCATION WITH A DIFFERENCE!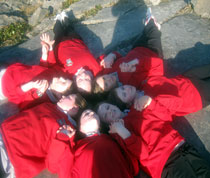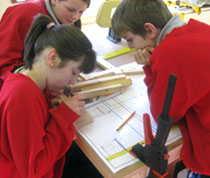 Obtaining an education through the medium of Irish can be achieved with relative ease here on Inis Meáin. Coláiste Naomh Eoin is a small mixed boarding school which offers a very special learning environment for every pupil. The school, which was established in 2002, boasts one of most impressive pupil teacher ratios in the country where small class sizes allow for positive and respectful teacher pupil relationships and proven academic achievement.
The island is a haven of tranquillity, offering a safe idyllic environment away from the hustle and bustle of mainland living. Pupil's soon become part of the friendly, close-knit Gaelic speaking community and an important family member of the 'Bean an Tí' they remain with. It is this total immersion within the Irish language in its native setting that quickly fosters a fluency in the language for incoming pupils. Coupled with this, the experience of boarding promotes routine, familiarity and life-long friendships which we believe plays a key role in the child's individual growth, confidence and independence.
If you know of any young person who would like the opportunity to study on Inis Meáin, please visit www.colaistenaomheoin.ie. Enrolment is through a process of application and interview. A limited number of 'Free All Inclusive Boarding Packages' are up for grabs before the end of March each year. You can also contact Mairéad, the school principal at 087 7775567 for further information.