POST-RACE CELEBRATIONS – the maddest of Aran shenanigans!
The Inis "Iron" Meáin post-race celebrations have now become a legendary affair. Forget about huffing and puffing yourself around the island, the real party starts in Teach Ósta – the island's only quaint public establishment. Don't let the picturesque exterior fool you, it's what happens inside the four walls that you should take note off! This year's live entertainment will be no different so 'Bring it on lads'!
6 Nations Rugby
Ireland V France
kick off 8:00pm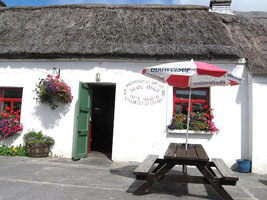 VENUE: Teach Ósta, Inis Meáin
WHEN: Saturday the 14th of March 2020 @ 8.00 p.m.
---